Our supporters
We owe all our supporters a huge thank you. Without you we could not help our local children and families.
We would like to say a very special thank you to those who have made donations and awarded us grants. These generous contributions have enabled our music groups to continue running. Our kind supporters include:
BBC Children in Need
The Mary Potter Convent Hospital

Nottingham General Dispensary
The Amanda Lee Charitable Trust
Cllr Stan Heptinstall
Inner Wheel

Jessies Fund
Nottingham Community Foundation

We have also received huge support from donors online - thank you to all the individuals.
We simply couldn't continue our work without this support. If you would like to help - visit our donate page.
We have been supported previously by a range of people and organisations:
Asda in Long Eaton selected us as one of their community causes ...we won the £200 for collecting the most green tokens! Thank you to everyone who put their tokens in our box...and to Asda for a great scheme.
White House Nursery in Alvaston, Derby, chose Speech Sign and Song as their good cause. They held a great garden party and the proceeds came to us!
Jude Dalton (E's dad) raised a 'staggering' £800 for Speech, Sign and Song by running the Robin Hood Half Marathon. Thank you so much Jude!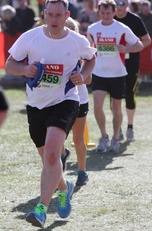 A big thank you goes to: Hangabout. Sandy Prevezer paints personalised hangers and gives the profit to Speech, Sign and Song! They cost £5 each and can be decorated in any colour scheme and a wide range of designs, with dates or messages as required. They make ideal presents for a new baby or for Christmas.
Please contact Sandy on 0115 9217985 or email [email protected] to place your order.